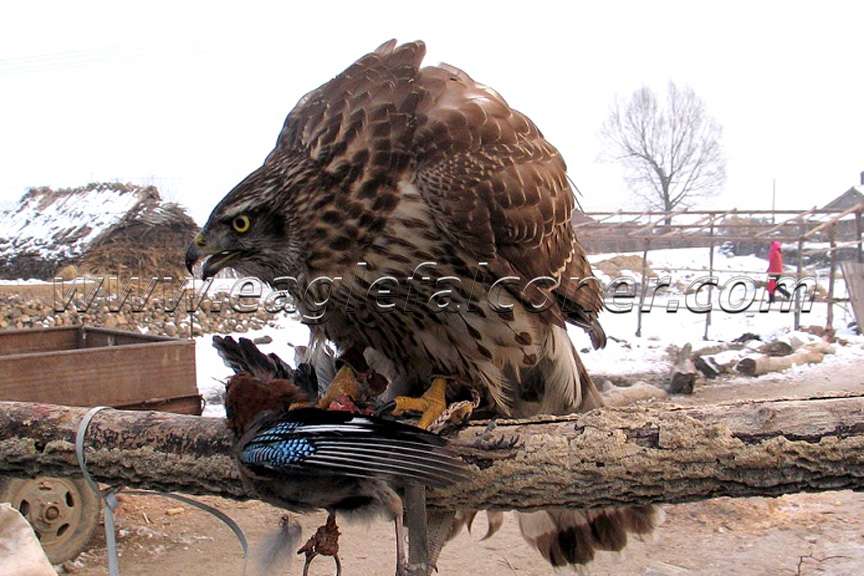 Although at first glance from a western falconers viewpoint this image of a Manchurian goshawk tied to a bare branch perch eating a wild Jay seems a little dangerous.
It has to be understood that trained hawks in China are never left un-attended and so to tie a hawk to a perch of this nature is not quite as reckless as we might first think.
Although I can not envisage the advantage of allowing the hawk to eat on the perch in this way.
Obviously another reason for me to visit and understand the Manchurian falconers methods.