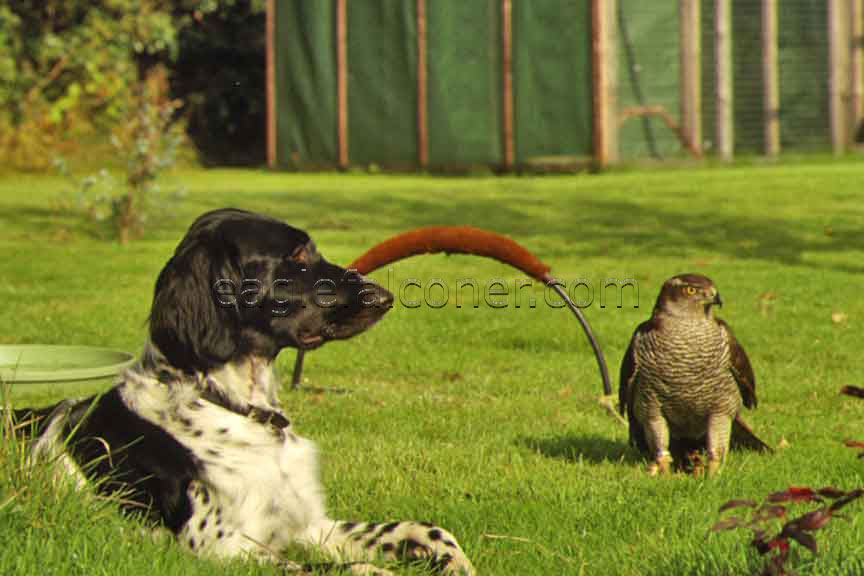 As Little Jerry regained some fitness after residing in an enclosure for three years she developed an uncanny relationship with "Siouxzee" my Munsterlander dog.
Munsterlanders are German dogs and are favoured by some German falconers, the Small Munsterlander is also known as the "Habicht Hund" which means hawk hound.
She had obviously worked with a dog in her first season in Germany as she instinctively followed "Siouxzee" perching in an advantageous tree above the cover that was being worked by the dog.
It was a pleasure to watch the two of them as they teamed up and I started to feel that once we were all in the field together, I was surplus to requirements other than to fulfil my role as spectator.