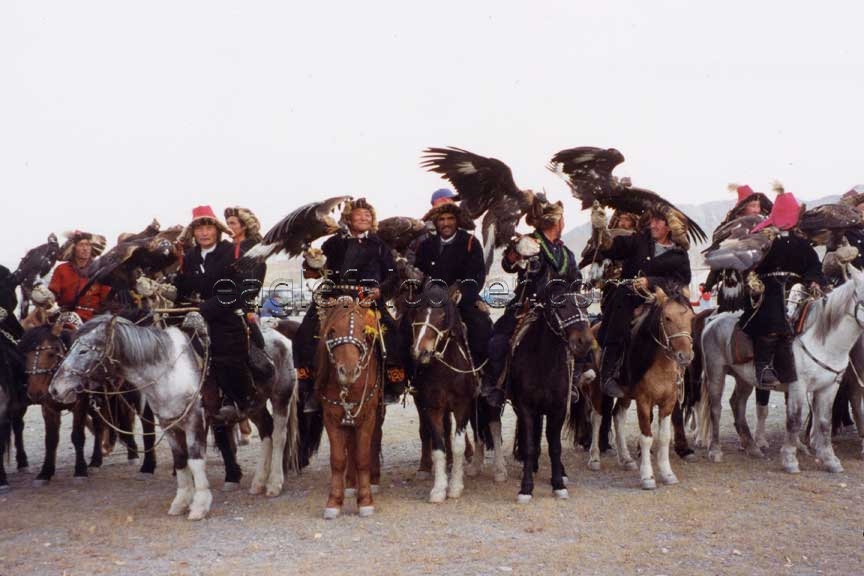 I attended the Second Annual Golden Eagle Festival of the Berkut Association held by the Community Association for the Preservation of Kazakh Traditions and Conservation of Golden Eagles in October 2001.
It is held in the Western provence of Bayaan Ulgii in Mongolia, if the summer breeding and rearing season of their flocks has gone well then many of the Kazakh eaglehunters try to attend. For some it can be a journey of two days riding carrying their eagle.
They attend to show off their best horse fitted out with decorated bridles and saddles, themselves dressed in the best traditional outfits and their eagles wearing decorated hoods and jesses.
They gain marks for turnout which are accumulative to the followings days marks for response to the arm and to the fox lure both from a galloping horse.
As with all gatherings and shows it is a great social event and a time for so many like minded to gather, exchange news and renew friendships.