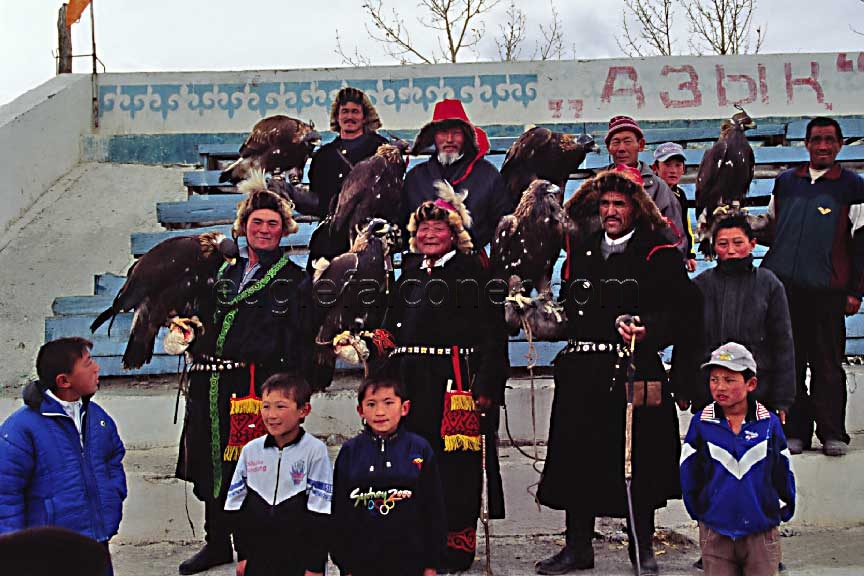 Early morning of the first day of the Festival and a few berkutchi's were gathering together in the stadium. At first they just huddled together talking and not taking much notice of anyone who might be spectating.
I came in close and gestured with my camera for permission to take a photograph. One of them half agreed and I took a Polaroid type instant photo and handed it to him.
This caused a great deal of interest and suddenly I was given a lot of attention and everyone at the festival was very keen for me to take their photograph. I had come prepared with a couple of hundred instant picture shots as I always felt it was a much greater gesture to offer a picture on the spot, rather than a promise of sending one months later.