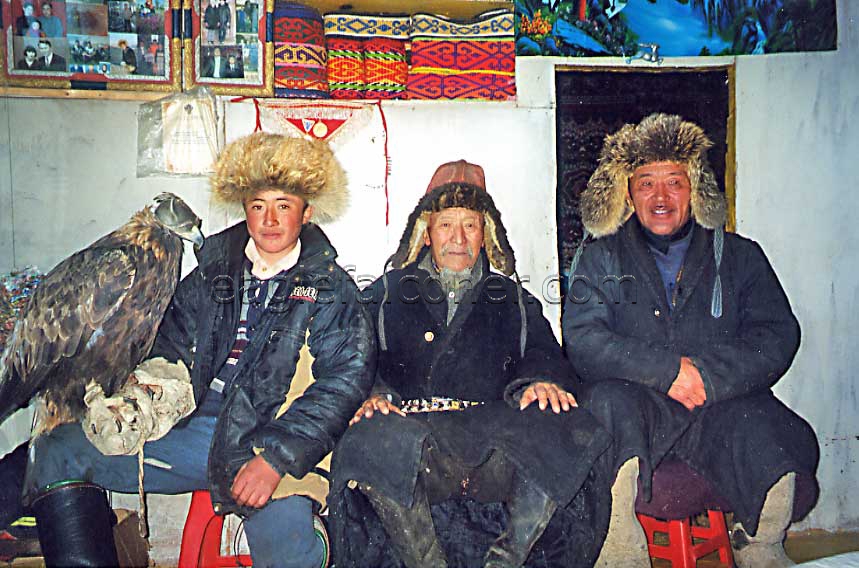 Son, Father and Grandfather. Traditionally a Kazakh learns to become a berkutchi as he grows up, and it is not unusual to meet young Kazakh boys carrying large berkuts sometimes bigger than themselves.
This is the natural way that most falconers learnt the art just a few centuries ago here in north western Europe. Nowadays here in the U.K. and some parts of western Europe a beginner falconer learns from a course at a falconry centre, through books and more recent from videos and DVD's.
Some are lucky to have the "hands on" guidance of an experienced falconer to watch over and explain the finer points. A system of apprentice and sponsor which is mandatory in the United States is the modern equivalent and one that we seem to be adapting and adopting in the U.K. In time some lucky newcomers will, and probably have learnt from their fathers and for a few falconers in the west they will have become falconers in the traditional way.