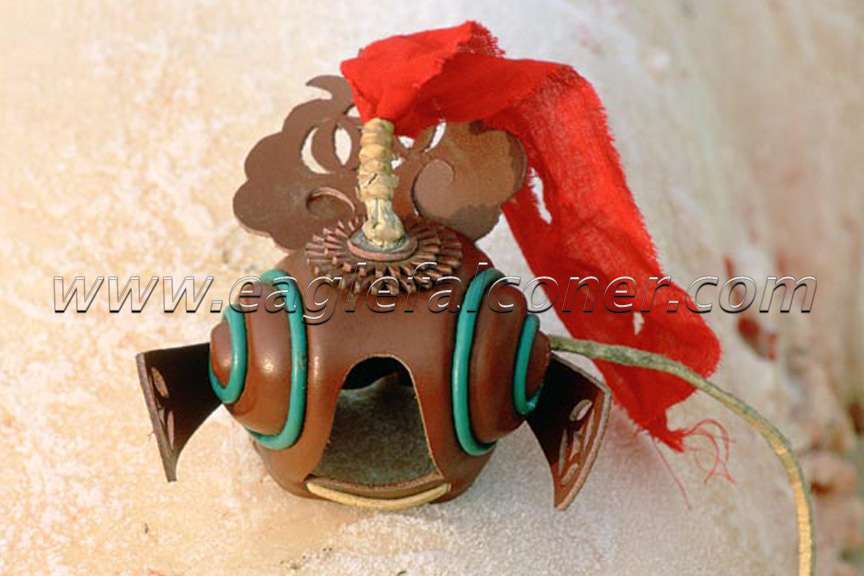 I found this very interesting to be sent a photograph of a Guan Mao hood from Manchuria.
I say interesting as all of the images of Manchurian falconers that I have are falconers flying goshawks, and although in the past the Manchu falconers prized the gyr falcon and probably the saker falcon as well, they do not seem to be used today.
The Guan Mao hood as it name suggest was only used by falcons of high ranking officials and the Emperor, and more specific only used on falcons.
This hood looks identical to ones I have from the famous maker Mr. Qiao of Tianjin and with whom the Manchu falconers must have some links.