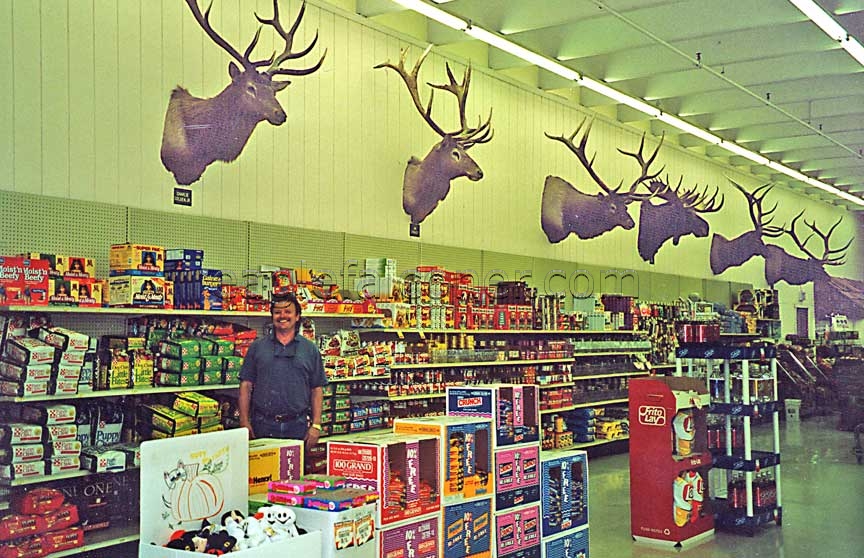 For those who live "out west" a store with mounted trophies on the wall may not be so out of the ordinary. So please forgive me for including this photograph, because I find it both amusing and wonderful.
I find it so expressive of the attitude of the community and such a refreshing change from the "namby pamby politically correct" stupidity that is becoming endemic here in the UK.
I personally am not a fan of mounted trophies, but they do not bother me as long as they are not of an endangered species when shot. Humans are hunter gatherers by nature, and I for one prefer more of my diet to come from the wild or naturally reared sources as opposed to what our hypermarkets call meat products.
Oh, and the handsome guy posing in the picture is David Frank. (You owe me a pint for this Dave.)