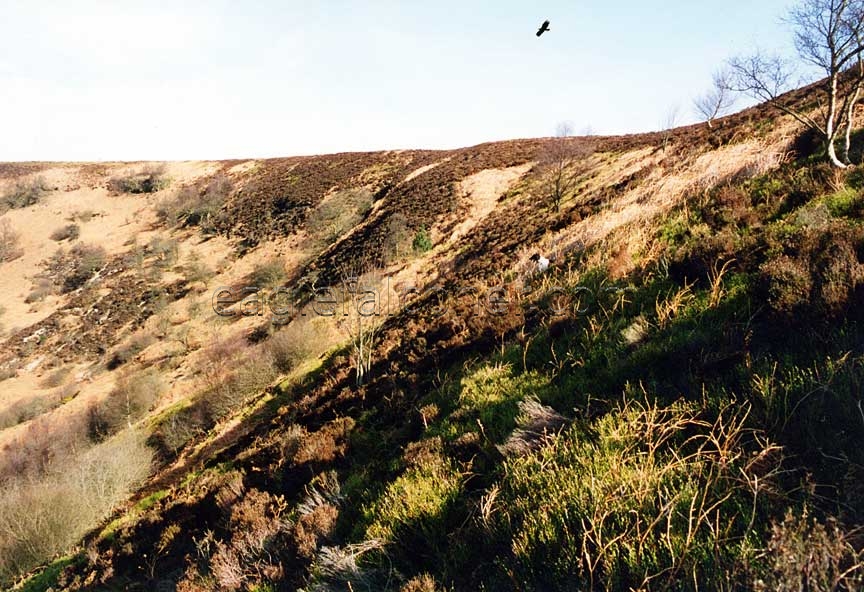 One of the deciding factors for choosing a Large Munsterlander as my hawking dog was the deep heather and bracken covered hills over which I flew my eagles.
I needed a reasonably long legged dog, and favoured a Hunter, Pointer, Retriever or Versatile as our American friends designate them.
The German Shorthaired was a particular favourite with British shortwing falconers but I have always had a weakness for the longhaired hunting dogs, so a Munsterlander seemed to fit my requirements.
My misgivings as to how tough the terrain was, was justified and "Siouxzee" managed well even though a long morning working these hills often guaranteed a good night sleep, for both of us.