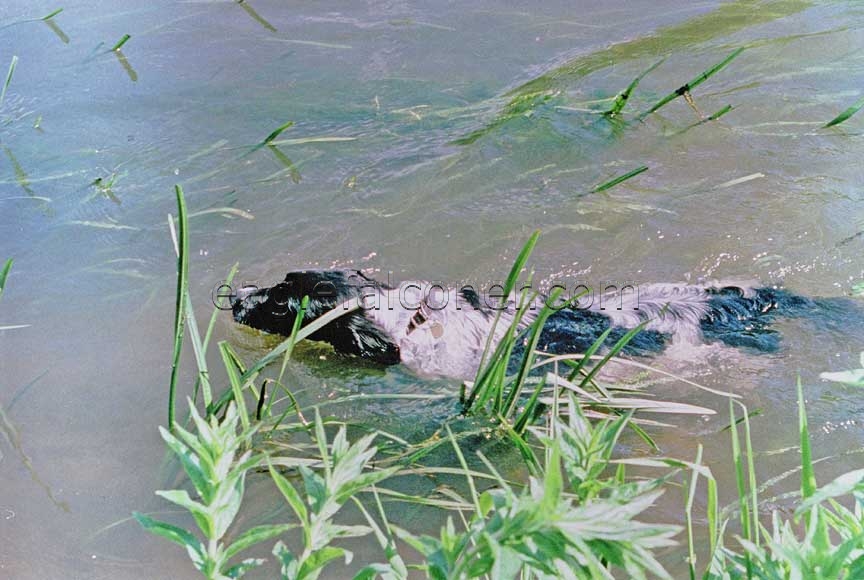 Munsterlanders love water so long as they are introduced to it early and gentle. This was not a problem for me as we have access to two small rivers or "Beck" as they are called in Yorkshire, within walking distance of our home.
"Siouxzee" often seemed as though she was crossed with an otter, her love of the wet stuff was a great advantage when hawking ducks. She needed little or no encouragement to slip down the bank and work the reeds or bank overhangs.
Wet, muddy bramble covered stinking ditches also seemed to have an irresistible attraction. She would slip into every ditch and charge at full belt along it giving little choice to any quarry that may be in there, other than vacate double quick.
It also meant we could work both banks of a narrow river at once, I could beat one side whilst "Siouxzee" would work the opposite bank.